Behavioral Health Services
Premier Care Psychiatry has developed individualized treatment plans to address numerous behavioral and mental health needs.
Our personalized treatment plans are developed through diagnostic assessments and evaluations, psychiatry, and medication management.
Request Appointment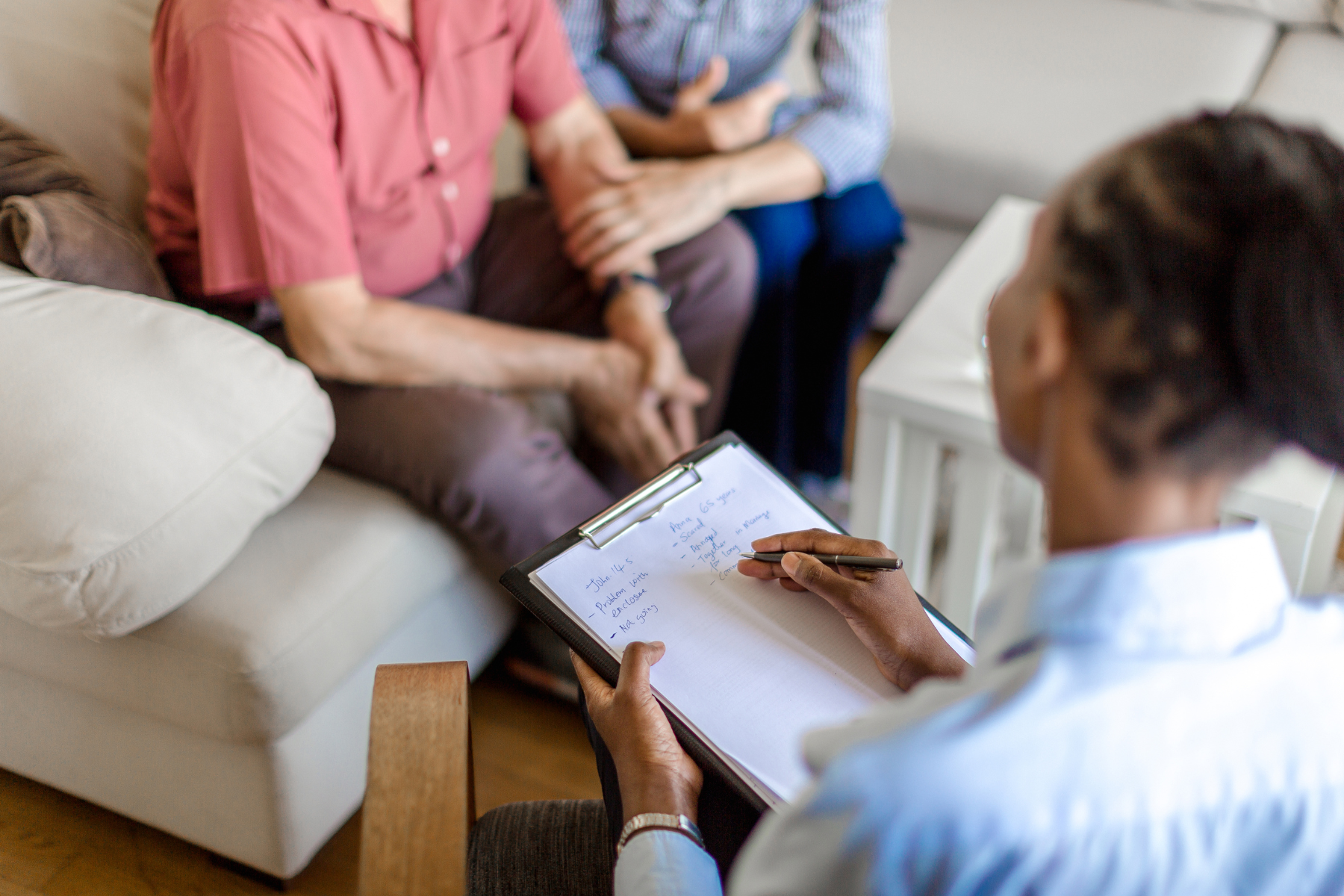 Treatment Specialities
Your behavioral and mental health challenges are unique to you.  Your treatment should be too.
Anxiety Disorders
Anxiety disorders involve an excessive or inappropriate state of arousal characterized by feelings of apprehension, uncertainty, or fear of a potential threat.
Cognitive Disorders
Cognitive disorders are those that significantly impare the cognitive function of an individual so that everyday tasks are impossible without treatment.
Mood disorders are illness that cause a drastic change in a person's mood.
Personality disorders are conditions in which a person has a long-term pattern of behaviors, emotions, and thoughts that are very different from their culture's expectations.
Post-Traumatic Stress Disorder
PTSD is a disorder brought on by memories of an extremely stressful event or series of events that can cause intense fear.
Those with psychotic disorders lose contact with reality and experience a wide range of extreme symptoms that may include hallucinations and delusions.
Gender disphoria is the psychological distress that results from a conflict between one's sex assigned at birth and one's gender identity.
Sleep disorders are changes in sleeping patterns or habits that can negatively impact health and frequently affect one's ability to achieve quality sleep.
Substance-Related Disorders
Substance-related disorders are disorders of intoxication, dependence, abuse, and substance withdrawal caused by various substances, both prescribed and illicit.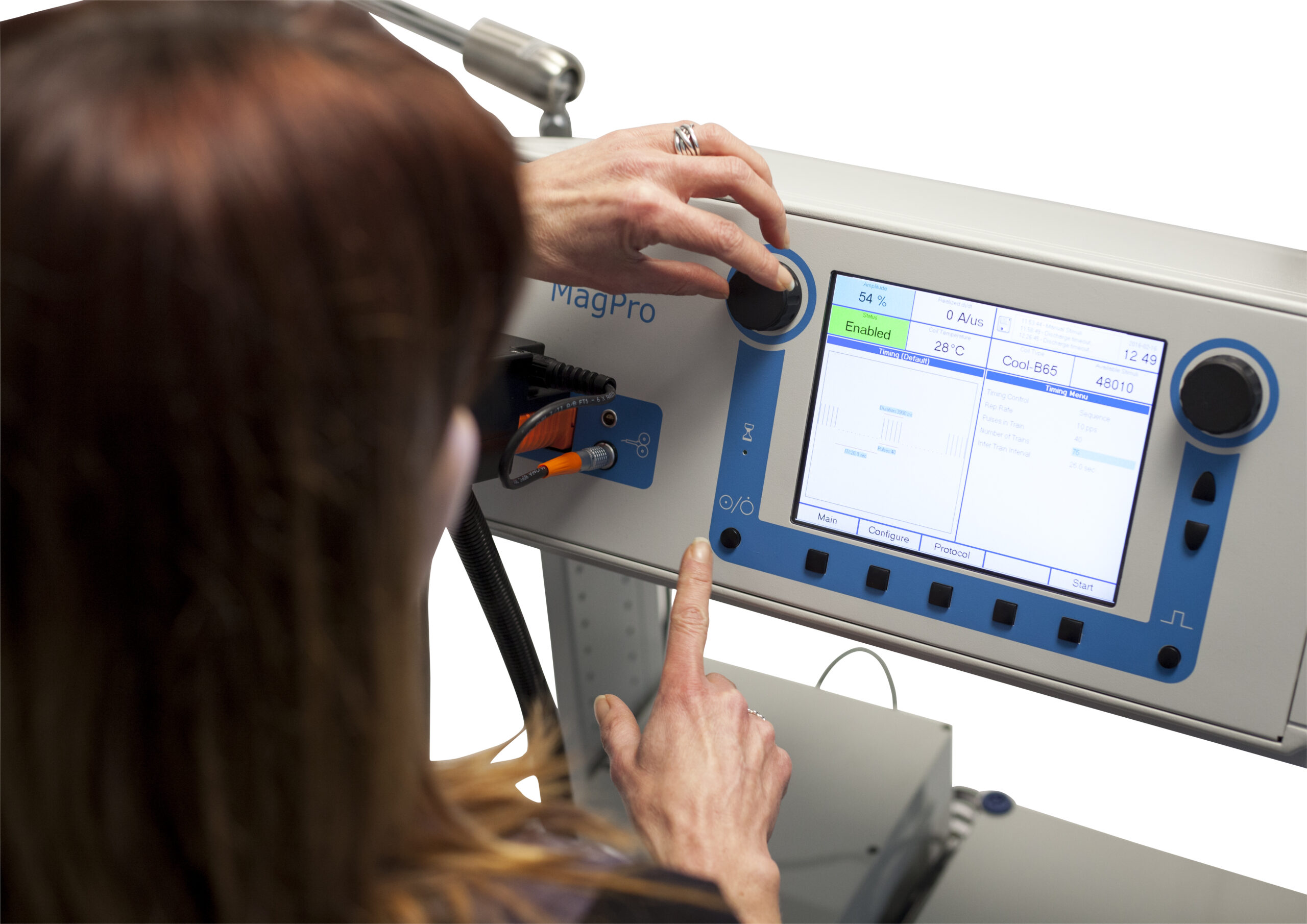 Transcranial Magnetic Stimulation Therapy
A New Treatment Option for Depression
Do you or a loved one struggle with depression or obsessive-compulsive disorder?  Has your medication provided you with little to no relief from your symptoms or do the side effects impact your daily life?  MagVenture Transcranial Magnetic Stimulation (TMS) Therapy could be the solution for you.
What is TMS therapy?
TMS is a non-invasive treatment where magnetic pulses are delivered to stimulate nerve cells in the part of the brain that controls mood. This area is often underactive in patients with depression. Repeated stimulation of this part of the brain has proven to produce an anti-depressant effect on people suffering from depression. TMS is available to adult patients who have failed to receive satisfactory improvement from prior antidepressant medication in their current episode.
Does TMS have side effects?
TMS treatment is without the side effects typically experienced with antidepressants such as weight gain and sexual dysfunction. TMS may, for some, cause headaches or nausea, but patients are typically able to resume their daily activities right after treatment. Please note that TMS therapy is a medical procedure and any side effects experienced during or after receiving the therapy should be reported to Dr. Ahmed.
Is TMS covered by insurance?
TMS is reimbursed by most insurance providers. Their policies may, however, vary. Pre-authorization, greater requirements, (MS, CCMA, RNP, RN, etc.), number of drug failures, to name a few, can impact claim approvals. Please ask our staff for any questions regarding insurance or refer to your insurer's policy guidelines.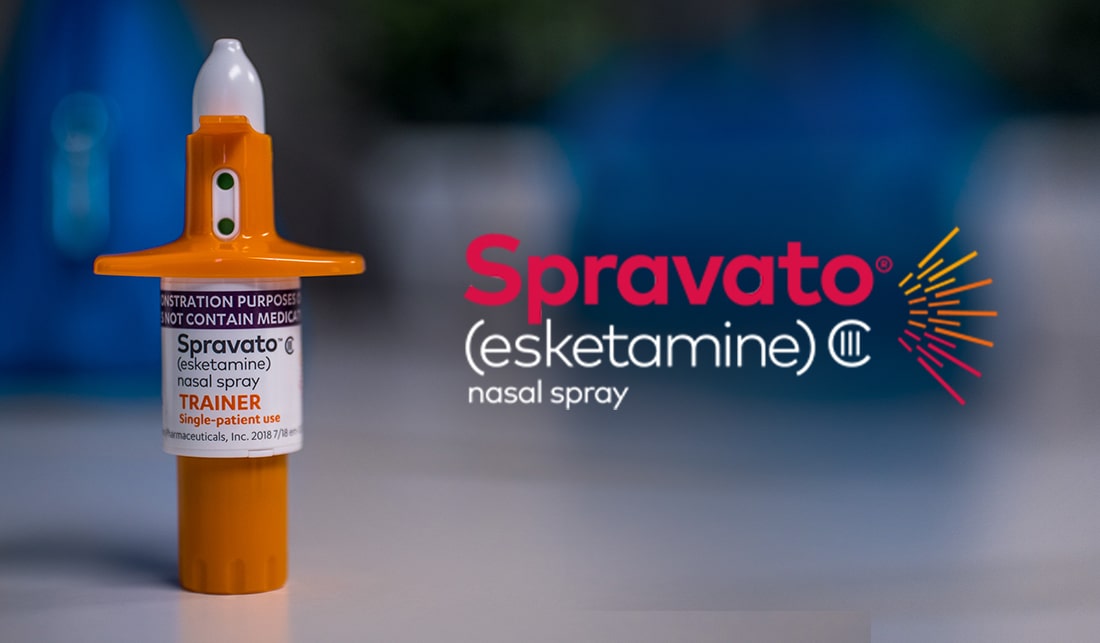 SPRAVATO® is the first prescription nasal spray, taken with an oral antidepressant for adults with treatment-resistant depression or depressive symptoms in adults with major depressive disorder with suicidal thoughts or actions.
What is SPRAVATO® (esketamine) CIII nasal spray?
SPRAVATO® is a prescription medicine, used along with an antidepressant taken by mouth to treat:
Adults with treatment-resistant depression (TRD)
Depressive symptoms in adults with major depressive disorder (MDD) with suicidal thoughts or actions
SPRAVATO® is not for use as a medicine to prevent or relieve pain (anesthetic). It is not known if SPRAVATO® is safe or effective as an anesthetic medicine.
It is not known if SPRAVATO® is safe and effective for use in preventing suicide or in reducing suicidal thoughts or actions. SPRAVATO® is not for use in place of hospitalization if your healthcare provider determines that hospitalization is needed, even if improvement is experienced after the first dose of SPRAVATO®.